928 Frenzy 2013 - Official Event Thread

08-01-2013, 10:12 PM
Addict
Rennlist Member
Join Date: Nov 2002
Location: Fairfax, Virginia
Posts: 166
Likes: 0
Received 0 Likes on 0 Posts

928 Frenzy 2013 - Official Event Thread
---
Attention Fellow 928 Fanatics:
The 17th annual Porsche 928 Frenzy is set to take place on Sept. 28, 2013 (that's right: "9/28") at Odds and Ends Detailing in Sterling, Virginia. We will begin with breakfast at 9AM followed by two tech sessions. At noon, participants will have two choices. Some will elect to participate in a "Fun Run" out to Lovettsville, VA for the town's annual Oktoberfest where we will participate in a German car show with other Porsche owners and enjoy German food and beverages. Alternatively, folks can stay at Odds and Ends for lunch catered by Panera and then learn all about the new "Street Class" concours from George Michaels. One lucky winner ($5 raffle) will have his car chosen to be prepped by George for "Street Class" that afternoon as part of the demonstration.
Last year we had 55 car owners and 22 guests at the Frenzy and we all had a great time. Hopefully the entourage from Canada will be coming down again! Hope to see you all there. Visit the Frenzy web site at
www.928frenzy.org
to see more details and to register to attend.
Regards,
Greg Nichols
1987 928S4, 5-speed

08-01-2013, 10:21 PM
Addict
Rennlist Member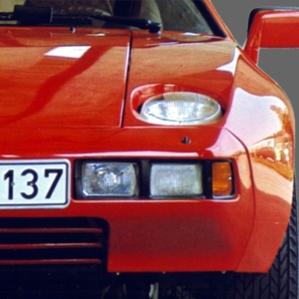 08-02-2013, 12:28 AM
Addict
Rennlist Member
Join Date: Nov 2002
Location: Fairfax, Virginia
Posts: 166
Likes: 0
Received 0 Likes on 0 Posts

---
Family affair = yes. Last year we had 25 guests - spouses, friends and children. The drive to the Oktoberfest for the car show on Sat. afternoon will likely be a good family event. This will be my fist time at the Lovettesville Oktoberfest. So, I don't know firsthand what it's like, but I'm planning to bring at least one of my kids along with me.

08-02-2013, 01:02 AM
Addict
Rennlist Member

---
I'm in too - how can I not be with Blumaxx in th promo shot!

We have our rooms booked. Everyone should do that soon, since there is no place like the host hotel for late night car chat - hopefully we won't have any parking lot issues this year



08-02-2013, 07:58 AM
Addict
Rennlist Member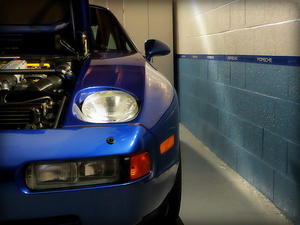 ---
Great!
It was a first for me last year and really enjoyed it!
Great people and organizers.

Very nice event.
It's in my plan to be there again this year.

But it will be hard to chose between the fun run and the "Street Class" concour...

Come on guys, both at the same time!


08-02-2013, 08:30 AM
Addict
Rennlist Member
Join Date: Jul 2005
Location: Mechanochondriacism
Posts: 4,633
Received 0 Likes on 0 Posts

cool
---
Not a hard choice for me, white gloves or flaring exhaust tones? I'll take the latter.

Looking forward to it, hoping the tech sessions are fairly tech-y.

08-02-2013, 01:04 PM
Addict
Rennlist Member
Join Date: Dec 2004
Location: West Chester, PA
Posts: 2,663
Likes: 0
Received 0 Likes on 0 Posts

---
Sean,

Hoping to see you there - along with the band of 'Texas Outlaws' you frequently hang out with. Initials of a couple of them are: JM, and RT!! Can you drag HK off his new boat and get him there as well??

Cheers, and see you there.

Gary-