New member intro

10-31-2012, 02:00 PM

New member intro
---
Long time lurker, infrequent poster.
Just dragged home a '88 S4. Needs a little work.
Doesn't have an automatic transmission, alarm, or rear a/c, and it still has the original radio, so I was able to talk the price down.

C02 Equipped with catalytic converter
018 Sport steering wheel with elevated hub
158 Radio "Reno" - 87
302 Type designated on rear end
347 Platinum anodized wheels
418 Protective side mouldings
481 5 speed manual transmission
494 2 speakers on back shelf, amplifier system
586 Lumbar support - left seat
650 Sunroof

10-31-2012, 02:18 PM

---
It does not have Positraction, but I read somewhere that is safer without it. Especially with a 5-speed.
(hopefully cool)
new programming...

But, I will be making something fairly quickly to be able to put in 24# injectors and maybe some minor ignition tweaks, because I want that ASAP for myself.


10-31-2012, 03:04 PM
Petie3rd
Rennlist Member
This Post Sponsored by:
Dow Corning« & DeoxIT«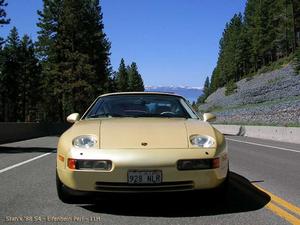 Join Date: May 2004
Location: Philly PA
Posts: 22,473

---
Nice looking car Ken and its in Zermatt silber colorant make sure to check the thrust bearing a clearance if its an auot amnd tighten both front and rear pinch bolts the rear is usually loose