The start of an affair - New Owner / Member

05-20-2011, 02:02 PM

---
Thanks all, Irvine... thats a maybe, its my wifes birthday that weekend and am not sure on plans yet but could be doable.

As for the car, from the paperwork it looks like she was well looked after up until the last owner who had her for three years, and I think he did his best but was on a budget. He flat out told me he broke the brake sensors when putting in new pads, so he took care of the essentials but let the little things slide. Even the key head is beaten up. But thats exactly why the car appealed to me, lots of small and easy fixes along with a few major ones.

I am lucky in that I found a very good repair guy who is reasonable and knows Porsche's very well and he is just down the street from me. Whew! Am hoping to have it back next week if all goes well with the rack and pump.

Anyway thanks again for the warm welcome.

05-20-2011, 02:06 PM

---
Sure looks like a nice car from the photos, congratulations! GTs are rare and even if you spend a few bucks on it for $10k purchase you are into the madness at a good starting point.

As anyone around here will tell you, it's isn't really broken in till about 150k miles, so lots of enjoyment still to come.

05-20-2011, 02:16 PM
Not the sharpest tool in the shed
Rennlist Member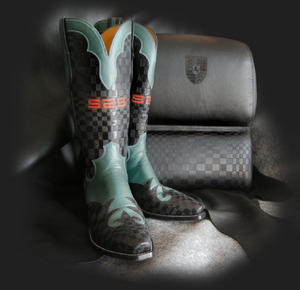 Join Date: Dec 2008
Location: Chandler, AZ, USA, Earth, Milky Way Galaxy
Posts: 7,598

---
Ashley, There are many "repair guys" that know Porsches well but not 928's. What is the name of this tech? We know most of them, especially in the SoCal area. We can confirm whether this person is indeed knowledgeable regarding 928's.
The last thing you want to do is pay someone to learn about 928's while you pay for it. This never turns out well. These cars have very specific procedures and the 911 wrenches have no understanding of.

05-20-2011, 02:20 PM

---
Rule #2 of 928 ownership is don't let spousal activities be compromised by 928 activities. But we should schedule some sort of GTG at some point so you can meet the other locals, and perhaps we can toss your car up on liftbars or a lift and give it a thorough PostPurchaseInspection.

05-21-2011, 12:28 PM

---
Great story of introduction. Often our first 24-48 hours of ownership are marked with those "getting to know her better" moments... that build depth into a life long love affair.
As my wife often is overheard saying... "Why don't you just go out into the garage and spend some time with your new German girlfriend!"


05-21-2011, 01:35 PM

---
congratulations and great story.
Reminded me of a memorable trip I had from Denver to San Diego in my 87 S4 about 20 years ago.
I have some interesting stories about that trip i can share sometime if we get a chance to meet up.
My first Porsche was also a 944 and I loved that car too (86 turbo).
Its great to be back into ownership. enjoy

05-21-2011, 01:38 PM

---
Great looking car. Love the exterior color especially. Wheels are first class. I did my first drive much like yours. LA to Dubuque, IA in 1.5 days. These cars eat up the miles in a hurry. Be sure to get the shop manuals on CD. Someone here can throw in the link. Jim Moorehouse has them for sale. Pretty sure Roger at 928srus has this for sale.
Get to know Greg Brown at Precision Motorwerks.
http://www.precisionmtrwerks.com/contact/contact.htm
He will be pricey but is the world 928 genius. Greg did the PPI on my car.
Also get to know Rob Adams out your way. Wealth of knowledge. Rob and Dr. Bob (IIRC) did some work on my car before the PO sold it. Tap into that knowledge base.

05-21-2011, 03:48 PM

---
Yup the previous owner included the shop manuals on CD so I am all set there. As for the local guy working on my car, his name is Art Arredondo he has not worked on a 928 for a while but it familiar and I was given a personal recommendation. Plus you can't really beat that he is walking distance from my home.