Backdating S4 to OB

07-07-2010, 11:36 PM

---
Rog, if you get that car I would LOVE to take a good look at it. I like it...LOVE that color really! It would be a neat car. Looking at that pic of the door, there looks to be at least three scratches...could be reflections but I looked pretty close and they look more like scratches than reflections to me...still...for the right price!!!

07-08-2010, 12:29 AM
Addict
Rennlist Member

Rennlist
Site Sponsor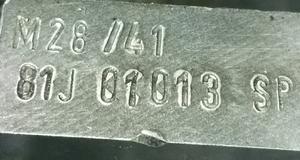 Join Date: Jan 2003
Location: Double Oak, TX
Posts: 15,605

---
Scratches are part of the patina of age – originality is what I like.

Greg I really appreciate your help.
__________________
Does it have the "Do It Yourself" manual transmission, or the superior "Fully Equipped by Porsche" Automatic Transmission?
George Layton March 2014
928 Owners are ".....a secret sect of quietly assured Porsche pragmatists who in near anonymity appreciate the prodigious, easy going prowess of the 928."

07-08-2010, 01:00 AM