View Poll Results: How much would you spend on a 928 wrist watch
$250 - $300 Quartz movement



28
27.18%
$375 - $425 Swiss Automatic movement




41
39.81%
$500+ Something highly limited and super cool




34
33.01%
Voters: 103. You may not vote on this poll
928 Wrist watches

07-09-2010, 03:49 AM
Not the sharpest tool in the shed
Rennlist Member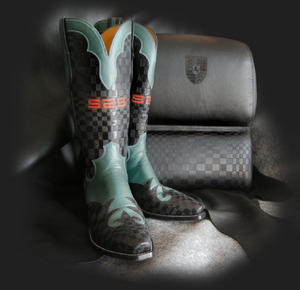 Join Date: Dec 2008
Location: Chandler, AZ, USA, Earth, Milky Way Galaxy
Posts: 7,625

---
Me likey band with red holes. I would order three of them just so I could have spares. I remember when you showed this band many months ago. I really wanted one to come with my watch.

Seriously, count me in for three.

07-09-2010, 11:17 AM

---
100 pcs sounds like a stretch for the holey strap, but I'll take one. And I'll need an extra of the original perf. w/ red thread, pls.

Alond with that new box....

I'm wearing my watch all the time.... except for today... it just doesn't feel right without it.

07-09-2010, 04:24 PM

---
Mr Perrella,
I like opinions from everyone, some good, some bad. I read, listen, and comprehend all of them.
After all, everyone doesn't like cracker jacks

, if they did, it would be a boring world.
That said, I can assure you that the watch in the hand is MUCH better than its photographs.
Edit: Oh, and the watch was really made in Germany, not just printed on the dial.

07-09-2010, 04:29 PM

---

07-09-2010, 04:52 PM

---
Constructive criticism from someone who is familiar with this process has been well accepted by Chris, James, and Richard throughout this thread. To come in here after the fact and offer only bashing is just idiotic. What qualifies you to be a critic? Had better watches made yourself? Know anything about watches in general, Laco in particular? Maybe you could have talked Rolex into stopping the production line spewing out millions of similar watches (NOT similarly-priced..) and had them pop out a hundred of these for us?

Lets hear it, Mr. Expert....what exactly is your problem? Maybe someone kinder than me will educate you...

Steve

07-09-2010, 08:09 PM

---
It looks like Ryan is selling his 928 and moving up to a Ferrari.
Ryan, if you thought this forum was bad for you, wait until you meet the Ferrari people.

Nevertheless, I guess we're all entitled to our opinion.


07-09-2010, 09:09 PM

07-09-2010, 10:43 PM

---
Ryan, WTF...you haven't been around for a year? Don't be a stranger!
For the record, not that I know **** about watches, but I like it. It kind of mimics the 928 in the car world. Beautiful, understated and often misunderstood


07-10-2010, 02:40 AM