View Poll Results: How much would you spend on a 928 wrist watch
$250 - $300 Quartz movement



28
27.18%
$375 - $425 Swiss Automatic movement




41
39.81%
$500+ Something highly limited and super cool




34
33.01%
Voters: 103. You may not vote on this poll
928 Wrist watches

07-01-2010, 02:33 PM

07-01-2010, 02:52 PM

---
Are you guys related to Andre the Giant? Because at 45mm it is definitely a big watch. For reference the Seiko on the right is 44mm and the 928 watch looks much bigger, and is in fact slightly larger. The Seiko just has a smaller dial, making it look smaller overall...but it's much heavier.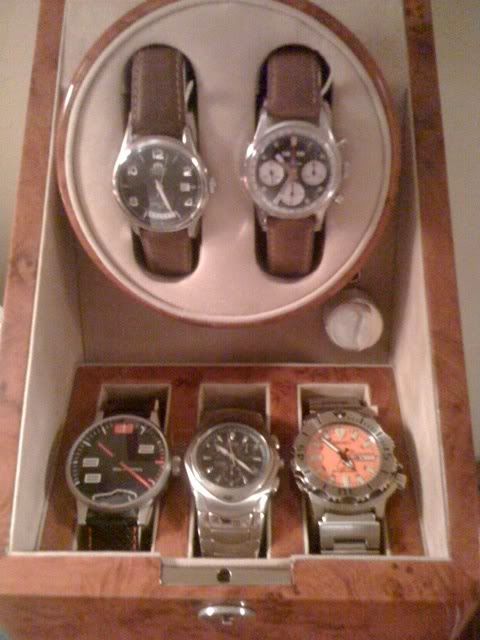 I love this watch and it really is a quality piece, a bargain at $1000. Oh and for the record, I paid for mine on the first day Chris started taking payments.

07-01-2010, 03:02 PM

---
We had some people cancel too, that's not the issue. The issue is he is not responding and not returning the piece (and not paying for it). Still here on Rennlist, but does not respond to my PM's or Emails.
Its sad...really

07-01-2010, 03:39 PM

07-01-2010, 03:48 PM

07-01-2010, 03:52 PM