Rob's GTS engine pull

05-14-2009, 02:52 PM

---
__________________
greg brown
714 879 9072
[email protected]
There's always different ways to do a particular job.
The trick, in life, is to know which of those ways are stupid....

05-15-2009, 03:02 AM
Not the sharpest tool in the shed
Rennlist Member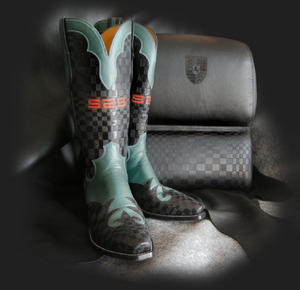 Join Date: Dec 2008
Location: Chandler, AZ, USA, Earth, Milky Way Galaxy
Posts: 7,621

---
That would be a stroked and bored elephant?
Having worked at the San Diego Zoo at one point in my life, I know of no elephant that was ever bored while it was being stroked. Wasn't my gig - I wasn't a handler if you know what I mean.

05-15-2009, 02:24 PM
Supercharged
Rennlist Member
Join Date: May 2002
Location: Back in Michigan - Full time!
Posts: 18,899

---
I was going to post my hypothesis, but after typing it out, I realized I don't know enough about this stuff and would be merely conjecture. It's fascitaing, however, that the nuts came off.

Good luck with the new motor or the elephant.

05-15-2009, 09:29 PM

---
On topic:

Once the kiddos are asleep tonight the GT motor is coming off the engine stand and the GTS motor is going on, then it's coming apart. More carnage to follow.

For some reason my wife wanted a copy of the Pchopped elephant. Somehow I don't think that's going to end well.

05-18-2009, 04:30 AM

---
Well, I took the motor completely apart today (except for piston #2) and the news is mostly bad. As you will see, the crank is toast (unless there's a way to weld up a whole lotta material onto rod journal #2.
I will let the pictures do most of the talking:
Before teardown:
Heads off- note valve damage on top of #2- It bent the valves in cylinder #2
Nice wear on the thrust bearing:
My guess is the block is done too, #2 looks pretty bad (and I can't yet see what's under piston #2, which is still stuck in the bore.:
Cylinder #2 from above:
Cylinder #2 from below (May not be suitable for minors......)
Cylinder 6 from below- note the one ding in the wall- definitely big enough to catch a fingernail on it......
Pistons: #1 is at bottom right, #5 is at top right. Something smashed into #5 and cracked it pretty good:
The crank is oh so done- look at the lip between 2 and 6:
Note the bad heat discoloration on all of the crank rod journals (arrows, incase it's not completely obvious.....):
If anyone wants additional shots of things, let me know and I can oblige. Any and all opinions on how bad this is are welcome.
To make up for the carnage, I also managed to complete the cleanup of the GT motor, which is ready to go back in the car:

05-18-2009, 05:54 AM

---
Thats quite a mess

Interesting to see in the pic of No. 2 Cylinder chamber, it appears as if that cylinder was possibly burning oil for some time. It may be just how the photo is taken but definately looks darker in colour compared to the other two chambers.
Was it possible it was having a problem before the break up I wonder?
On the flip side that GT engine looks fantastic, nice work on that

Glenn
'81 928
Australia

05-18-2009, 06:54 AM

---
Wow. Now THAT'S carnage. I feel a little queasy looking at that, but your pics of the new GT engine are great. Looks really nice.

Good luck and thanks for posting all the photos.