Are sewer lid wheels that bad?

03-10-2009, 10:06 AM

---
I think on the mid to later 80's 928 as a surviver example...they just about can't be beat. Saw a 83 silver without rubs with manholes this weekend and it looked great! The early cars with phone dials ROCK as well....one has to I guess be a purist to appreciate them. If I can ever pick up a nice early car in the future that is not my DD that car will have stock wheels on it.

03-10-2009, 11:05 AM

---
Many of the more modern styles, to me, look very out of place. Like a 50 year old woman dressing like Madonna... er... you get what I mean. Also the more open designs that show off the brakes are a poor choice if those components are not particularly pretty.

Polished flats are really great looking on my car, IMO.

-Joel.

03-10-2009, 11:16 AM

---
Just a thought, I have a set laying around that I really want to get out of my garage. Has anyone tried bringing them to be recycled? As scrap aluminum? Mine are polished but in pretty bad condition. They'd cost more than they're worth to refinish I'm afraid.

03-10-2009, 09:10 PM

---
Originally Posted by
H2
I had listed a set of good, straight sewer lid wheels, anodized, some small curb rash on one wheel....and offered them for $250...then $200...then $175...then $150 for all four...and the rubber was 90% H=rated tires. I just wanted them out of my garage as they were left over from an earlier 928 I had owned.

I finally gave up ...
I HAVE to pay more attention!


03-10-2009, 09:32 PM

---
Changing the wheels to turbo twists and the aero mirrors brings the 928 up to date nicely IMHO.

The OEM wheels with good rubber are in the quonset as they have been for many years now.

03-10-2009, 09:43 PM

---
Yeah, they pretty much are that bad.
Mine look like crap and IMO are the worst looking part of my car (now

). I have a set of phone dials I've been waiting to get painted and I'm finally going to get it done in the next week or two. I can't wait.
You want retro? Can't beat the phone dials IMO, I'll keep the manhole covers for track days because they're indestructible, but on the street? Meh.

03-11-2009, 11:52 AM

---
my 84 US spec has bronze finished stock wheels with almost new tires. I have heard the bronze finish is somewhat rare.

I have been considering polishing them, in part because they have also have a few noticeable scratches and I do like the polished look better. cant afford new wheels for the 928 due to putting $$$ into my track 911.

comments regarding the bronze finish?

03-11-2009, 12:54 PM

---
I relly like the look of the dish, and phone dials for that matter, but the size is the problem.

If somebody was to offer a modern replica in an 18" or 19" diameter ( with correct widths and offsets of course) that would allow a broader tire choice and the associated advantages of modern tires, I would be thrilled.

-Ken

03-11-2009, 01:09 PM

---
Actually the previous generation Audi A8 (D2) came with an 18" wheel that looked a lot like the 928 dish wheels. I also saw them once on a 1st-year TT. Anyone ever tried to see if they fit?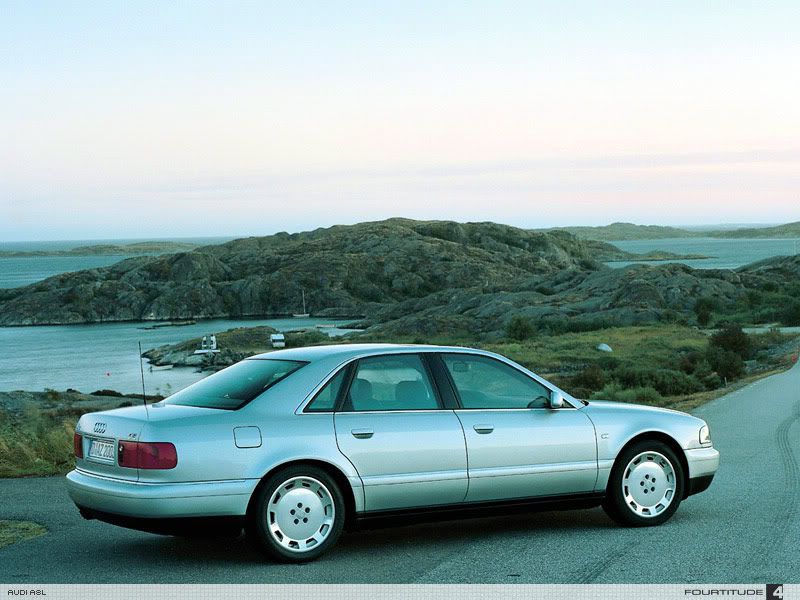 03-11-2009, 02:19 PM

---
Originally Posted by
KenRudd
I really like the look of the dish, and phone dials for that matter, but the size is the problem.

If somebody was to offer a modern replica in an 18" or 19" diameter ( with correct widths and offsets of course) that would allow a broader tire choice and the associated advantages of modern tires, I would be thrilled.

-Ken
Something like this??? (Love these wheels BTW!)