Random 928 video thread

02-19-2008, 07:37 PM

02-19-2008, 10:39 PM

02-20-2008, 10:39 PM

---

02-21-2008, 01:02 AM

---

02-21-2008, 12:37 PM

---
Originally Posted by
928autobahndreamer
Very cool video

I haven't seen this one before


02-21-2008, 11:09 PM

---
http://www.youtube.com/watch?v=fLC3-BciWlk
I would like to pretend had Lelouche (director) put this movie out a year later, a throatier sounding 928 could be visualized tearing through pre dawn Paris. Worth a look albeit off topic in a way and yes, it's real.

02-21-2008, 11:26 PM

02-23-2008, 12:58 PM

02-23-2008, 01:19 PM

05-15-2008, 02:04 PM

Nurburgring 08, BTG
---
BTG from last Monday at the ring....

Lots of traffic, and the camera operator switched off the camera for a few seconds as we passed the Breidscheid entrance....

Oh, and excuse the profanities as i get anoyed with a Lancer that decided to brake heavily at a blind crest.....



05-16-2008, 01:25 AM

---
Originally Posted by
928autobahndreamer
That could hardly have been any more dangerous! IDIOTS!
James

07-14-2010, 10:17 AM
Petie3rd
Rennlist Member
This Post Sponsored by:
Dow Corning« & DeoxIT«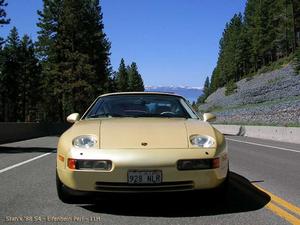 Join Date: May 2004
Location: Philly PA
Posts: 22,574

---

07-14-2010, 10:40 AM
Been selling Twinkies on Ebay,
have some extra cash right now.
Rennlist Member
Join Date: Jan 2010
Location: Working the local street corner for $$$
Posts: 6,025

---