Women of Rennlist Calender

10-05-2007, 09:16 PM
Addict
Lifetime Rennlist
Member
Join Date: Aug 2007
Location: WOR Miss September '08 Miss February '09
Posts: 986

10-05-2007, 09:22 PM

10-05-2007, 09:40 PM
Addict
Rennlist Member

Rennlist
Site Sponsor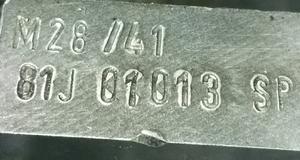 Join Date: Jan 2003
Location: Double Oak, TX
Posts: 15,657

---
__________________
Does it have the "Do It Yourself" manual transmission, or the superior "Fully Equipped by Porsche" Automatic Transmission?
George Layton March 2014
928 Owners are ".....a secret sect of quietly assured Porsche pragmatists who in near anonymity appreciate the prodigious, easy going prowess of the 928."

10-06-2007, 04:02 PM

---
Hi Guys...Just a reminder (or a heads up, if you haven't read through the whole thread) that you should be starting to send me PMs with your name, address, number of calendars desired, and preferred method of payment, so that I can start the process of getting mailing labels ready and figuring out how many need to be ordered.

Thanks!



10-06-2007, 07:27 PM

---
I'm in for one, but still think a teaser collage in low res would build sales. I think I've only seen 2 or 3 of the 12 pics. Don;t think many would just steal the pics and make thier own...it's for charity after all.