928 Owner Hobbies?

03-23-2007, 04:02 PM
Addict
Rennlist Member
Join Date: Dec 2001
Posts: 24,558
Received 0 Likes on 0 Posts

---
Originally Posted by Hacker-Pschorr
.......when does the assembly part start?


Thats the next step in my hobby. But I am wrestling with another part of my hobby that has always been a challenge - painting. I'm looking at compressors right now.

03-23-2007, 04:07 PM
Road Warrior
Rennlist Member
Join Date: Aug 2005
Location: SoCal
Posts: 6,161
Likes: 0
Received 0 Likes on 0 Posts

---
gotta have hobbies w/a 928 - mine's in a shop 4-6 mos/yr for the last 11yrs...
karate /judo - an undergrad fling thing to blow off steam/get a workout). replaced by sports training
weightlifting (4 days/week for 20yrs) /running (countless 5k and 10k stuff)
diving (divemaster rated) had a hobby-business in baja running dive trips in the cortez till late 2001
cycling (mountian and road) sponsored a cycle club
downhill skiing (raced w/USSA during undergrad yrs, season pass holder at mammoth 83-01)
flying - hang gliding (was hang 4 rated in '81) got tired of dragging it up a mtn... so I bought a plane (inst pilot rated) $100 hamburger king, lots of fun family trips around western US & baja
off road racing (snowmobiles(top JIII in '72)/later dirt bikes (top AMA 250cc desert, enduro & best of the west series 2000/2001)
target shooting / wabbit hunting /womanizing - til I had a kid/wife... too dangerous mixing guns and women w/a wife.. replaced by torturing the family - with outings to strange new places/outragous adventures hahahaha
"yardwork" - cruising the yard on my riding mower w/a beer, supervising workers from my 610 4x4 mule w/a beer or from the pool in my "floating throne" w/a beer

music - hanging out by the fire w/my dobies and howling after a few drinks / strangling my fender strat and torturing the neighbors w/my JCM 900 stack cranked up to "8" (the dogs hide above 3) hehehe


03-23-2007, 05:07 PM
Addict
Rennlist Member
Join Date: Jan 2004
Location: Boulder Creek, CA
Posts: 12,620
Likes: 0
Received 0 Likes on 0 Posts

---
Nice Guzzi! My dad used to sell those back in the early 70's -- very nice machines! They shared showroom space with Laverdas, and off-road machines by Husqvarna, Monark, Penton, Ducati, Rupp & Zundapp cycles. I always loved the Goose sound.

03-23-2007, 05:29 PM
Addict
Rennlist Member
Join Date: Apr 2006
Location: Patterson, Ca
Posts: 4,372
Likes: 0
Received 0 Likes on 0 Posts

---
Quad running
Jet skiing
Harley's
Poker
Diligently working on becoming the worlds worst guitar player and harmonica blower.
Wondering if my dyslexia can be cured, and if there really is a Dog.

03-23-2007, 05:33 PM
Addict
Rennlist Member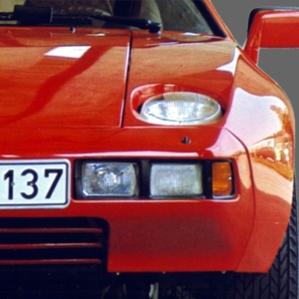 ---
I like this topic. I won't rate in any particular order because my priorities change all the time. Though I spend most of my time with Julie and Quinn, I don't consider them a hobby. So I won't list them. Same with cooking and drinking beer, though I do enjoy it.
My 928, of course
Acoustic guitar (my brother builds exceptional acoustic guitars
Quick plug for Doerr Guitars
)
Art collecting, Japanese Woodlock Prints are my favourite
My art sales E-business
Quick plug for Recherche
Website creation
Quick plug for BBP
Watching movies, love Hitchcock
Mountain Biking (I'm getting lame in my old age, so it's become light trail riding)
My job feels like a hobby from time to time. I really like it some aspects of it such as concept renderings

03-23-2007, 09:04 PM
User
Join Date: Nov 2004
Location: Evanston, IL, USA
Posts: 1,644
Likes: 0
Received 0 Likes on 0 Posts

---
Well, I recently "retired" from competitive bicycling, which was a pretty big commitment. I suppose I actually retired from riding entirely. So now it's mostly:


cooking
the 928
skiing - recently took up telemark
politics - well, following it at least
doing nothing when I would have been riding my bike/travelling to races

Seems like a paltry list compared to some. there's lots of other little crap that I do, but don't consider a hobby.

03-23-2007, 09:30 PM
Addict
Rennlist Member

Join Date: Jun 2002
Location: Owen Sound Ontario Canada
Posts: 733
Likes: 0
Received 0 Likes on 0 Posts

---
I collect spores, mold, and fungus.


Hacker ....now thats funny...........

My hobbies include ....My OLD German Cars(VW,BMW,and Porsche)
Ham Radio
R&R and Beer in my RV

03-23-2007, 10:14 PM
Addict
Rennlist Member

Join Date: Feb 2003
Location: Northwest
Posts: 5,931
Likes: 0
Received 0 Likes on 0 Posts

---
Family
Replenishing the earth...I have 6 kids
German Sports cars
Four wheeling in the desert/mts
Whitewater rafting/kayaking/canoeing
Prehistoric Archeology
Flintknapping (making stuff outa' rocks)
Boy Scouts (5 time scoutmaster)
Blackpowder booms (I have a cannon)
Antique ammo
Motor boatin' and fishin'
Backpacking in the wilderness
Foreign travel
Foreign languages
Eating (ranks higher each year)
Geneology
Art
Collecting whisky jugs
Rock Hounding (I have 8 tons of rocks)
Picking up experience in Gerontology (sic?)
Writing book on East Tennessee Moonshine in the 50s/60s
Compassionate service to the less fortunate
I gave up the guitar and trail cycles...not enough time
Mostly I just look for time to do the above

H2

03-23-2007, 10:42 PM
Addict
Rennlist Member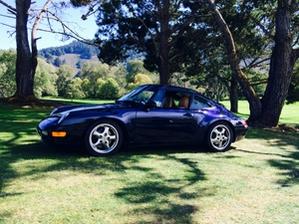 Join Date: Jul 2002
Location: Bend, OR
Posts: 16,368
Likes: 0

---
My other main hobby besides the 928 is my 911, and tracking it several times a year. I've spent considerable hours rebuilding and improving on Porsche's fine design. I enjoy the wrenching almost as much as hanging it out at the track.

When I lived in San Diego on my sailboat, the main hobby was sailing.

When I moved to Texas 7 years ago. I built an airplane which I sold last year. Talk about a rush: that first flight after all of the hours and hours of work is unbelievable. It also tests one's mettle.

My wife and I also have travelled a fair bit of the world, where I get to sample my other hobbies: food, wine/beer/rum and Cuban cigars.

03-23-2007, 10:51 PM

---
My 928 rates only distant second on the list of hobbies, both in time and fiscal expenditures. First is the Cellar. 1200 bottles of liquid assets resting quietly on thier sides in a tempreture controlled room. Very heavy on Amorones, Brunellos, Barolos, and Super Tuscans. All back to the late 80's. I get to enjoy the cellar all year while the 928 is a summer only indulgance. BTW summer is short in Vermont

Paul

1980 Euro S Red/Blk Lea