Newbie: Stop Lamp Question?

05-21-2005, 07:28 PM
Addict
Rennlist Member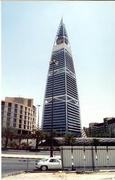 ---
Not enough information. By STop Lamp do you mean the ! light? This is the master warning indicator - if it goes out when you press it, its a minor problem (eg bad taillight bulb), if it wont go out its a major warning (eg brake circuit failure). Does "stalls" mean the engine dies on you?? Any other warning lights on ? Usually the ! is accompanied by another warning giving more details.
jp 83 Euro S AT 49k

05-21-2005, 07:46 PM
User
Join Date: May 2005
Posts: 203
Likes: 0
Received 0 Likes on 0 Posts

---
The "Stop Lamp" (Red light) is located in the right side of the instrument panel between the battery gauge and the temp gauge. It turn on moments before the engine dies, then turns off after restarting the engine. Might be related to overheating. JMO

________________
Dave
Las Vegas, Nevada
Black/Tan 89 GT

05-21-2005, 10:47 PM
Addict
Rennlist Member
Join Date: Jun 2000
Location: Insane Diego, California
Posts: 40,147
Likes: 0

---
Keep the info comin', Dave.

In the situation you describe, that sounds normal, except that ALL the warning lights should be illuminated.

Sounds like you need to figure out why the engine 'dies'.

05-21-2005, 11:07 PM

---
Originally Posted by Dave_702
My "Stop Lamp" keeps coming on then stalls?
________________
Dave
Las Vegas, Nevada
Black/Tan 89 GT
The "Stop Lamp" comes on any time the engine stalls in mine too. When I had the problem I was testing things and it even comes on if I intentionally turn the engine off while driving at speed then re-start it. I don't think it's the cause of your stalling, just an indicator. After I re-start that light stays on until I tap the brake pedal, then it turns off.
There are so many things that can cause a stall you need to pay really close attention to the behavior of everything. In mine, the P/S pump wore out. It would seize and stop the belt and that pull against the crank would stall the engine. Start it back up and it ran fine until the pump seized again. It took me awhile to figure that out. Replaced the pump and I haven't had the problem again.
Post the things that go on right before it happens, any sounds, movements, etc. and maybe someone else has experienced it too.
Good luck!