928 International

11-02-2004, 09:51 PM
Shameful Thread Killer
Rennlist Member

Join Date: Aug 2004
Location: Rep of Texas, N NM, Rockies, SoCal
Posts: 18,604

---
It seems that some, or most of our group has only the Porsche as a collector car(with some ex). But, having a number of different marques, and getting materials for all of them at one time or another, I would say the quality of service cannot be overstated at 928Intl. I've had good service also from Dave Bean Eng., & Matra Delcourt(shipped windshield from Fr, and not broken!) Fair service from Newman Altman, poor service from GTCP, Italian Car Parts, Lamborghini SPA, and several others.

It's just sickening to try and spend money keeping the vintage cars on the road, when the guy on the other end of the line couldn't care less if it's more than 10 years old. 928Intl is a model for customer delight. I feel guilty sending something back, but I know they'll be getting some more out of me this winter, so I still sleep okay. It's easy to get excellent service when the cost is premium too, but like most others, I find the prices to be competitive, and don't mind if I have to spend a few bucks more for the right gadgets, delivered at the right time. Makes restoration soooooo much eaisier.

Doc

11-03-2004, 12:25 AM

---
I'm with Bruce. Don't like having to call or fill out-print-fax. Online ordering is beautiful and fair pricing. Put in my first order over the weekend and had an e-mail Monday "it's on the way". I've only had my baby for three weeks and afraid to push her hard until I check out the timing belt. Ordered everything needed for a belt/roller change in case it needs replacement when I open it to check the belt tension. So nice to know it will be here soon and I'll be tearing up the pavement!
Thanks guys!!!


11-03-2004, 01:04 AM

---
But we find parts there that we might not get elsewhere.

Jim, after 4,087 mi., there and back, via the "scenic" routes,
we had only one problem - the right front (forward) wheel
well liner (and bracket) came adrift. There we were,
in Solvang, with the RF tire making noise, 1st thing one morning.

Sharktoberfest still a vivid memory. I thought I'd get on the cell
and order up a part to meet us there or a day or two up the road.
I knew you could deliver; but I had neither proper equipment nor tools
to do a good job.

So, here we are at home. Rolled in last night, 13 hours from Sacramento.
The shark ran fine; purred down and back. No hitches. But I
guess I'd better order that liner.

11-03-2004, 11:00 AM
Super fast order processing.
---

I got a new "Impulse sender" from 928 International for my 87S4 in 3 days time.
I am in India.

Super Fast order processing and shipping

Murarie.
87S4

11-03-2004, 11:26 AM

---
I called Jim on the Friday of Skarktoberfest, first time ordering from 928 INT, to order the special deal on the turbo twist wheels. I received all 4 wheels within 7 workin' days...............given the chaos of that weekend and the delay in Canadian customs I am very happy with the service and also the free advice Jim conveyed. I also have a substantial order with one of the other 'big 3' which remains undelivered after 6 weeks !.............tfs

11-03-2004, 12:54 PM

---
I must agree, they are just as happy to help you with advice as sell you parts.
The best guys in the business.

03-04-2011, 06:42 PM
Petie3rd
Rennlist Member
This Post Sponsored by:
Dow Corning« & DeoxIT«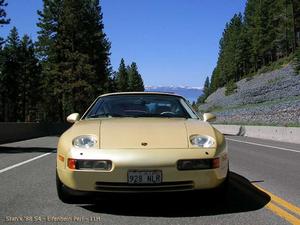 Join Date: May 2004
Location: Philly PA
Posts: 20,869

---
I got a used set of E brake shoes they were lite blue and after a quick wash they looked new,
They still had paint marks on the wear surface, and the price was right.
Mark runs a hi quality business,
if you order something used it will be in good to excellent condition
This cuts down on returns and bad feelings

03-04-2011, 09:51 PM

---
I have used them for over 10 years now and everytime they exceed my expectations

a class 1 operation!

03-04-2011, 10:56 PM

03-04-2011, 10:58 PM
Chronic Tool Dropper
Lifetime Rennlist
Member
Join Date: Oct 2001
Location: Bend, Oregon
Posts: 16,323

---
928 International and their proximity were key parts of my original purchase decision. They always exceed expectations!
I wish I was that good sometimes.


03-05-2011, 12:14 AM

---
Nothing but great service!!
Mark always stands by his products.

11-24-2013, 12:57 AM

---
Just had to revive this thread...since I need stuff, and am eagerly awaiting the 1/2 price sale...another reason why 928I is a fav....anyone know when it starts?

11-24-2013, 05:34 AM

11-24-2013, 06:27 AM
Addict
Rennlist Member
Join Date: May 2012
Location: Thousand Oaks California
Posts: 2,279

---
Thanks for reminding me to spend some money on this thing
It will always be worth it though....


11-24-2013, 06:52 AM

---
I believe it's the whole month of December.
Thread
Thread Starter
Forum
Replies
Last Post
944 Turbo and Turbo-S Forum

Posting Rules
You may not post new threads
You may not post replies
You may not post attachments
You may not edit your posts
---
HTML code is Off
---