S4 oil pan/ sump onto a 4.7

07-10-2019, 11:23 PM
User

S4 oil pan/ sump onto a 4.7
---
Hi guys,

Does the S4 sump fit onto the 4.7? I notice they both have different part numbers, but are there any differences?
My sump has a few cracks in it from P.O. hits and need to replace it, I have found some S4 ones.

Thanks

Adam

07-11-2019, 02:40 PM
Addict
Rennlist Member

---
Make sure the oil pan you want to use has the oil return hole covered with a bolted on plate. You are probably going to want that for your 4.7L. I don't remember which year they did away with the hole.

07-11-2019, 08:54 PM
User

07-12-2019, 12:32 AM
Petie3rd
Rennlist Member
This Post Sponsored by:
Dow Corning« & DeoxIT«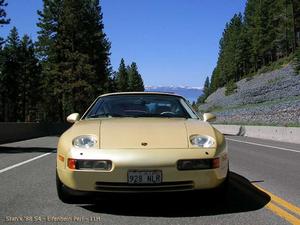 ---
dont forget to transfer the little rubber isolater so the hot wire is kept from touching the pan,
this will be obvious once the starter is wired

07-12-2019, 01:52 AM
User

---
It does not so all good!
Yep, that will be stuck back on.
Thanks guys.