'79 CIS Fuel pressure problem

06-11-2019, 01:34 PM

'79 CIS Fuel pressure problem
---
I hope someone can help please, I can find a lot of discussions on how to check fuel pressure but not much on the cause and how to fix it, car was standing, for a few years, it was running but not well then the fuel pump packed up, I took it to Porsche mechanics and they could not fix it, it would not rev over 3000 then died, but would idle perfectly,then the new fuel pump packed up again and I just left it standing for years, now I thought after that bad experience with mechanics I would try fix it myself, so I started checking from the tank I found the pipe after the fuel pump was blocked that almost nothing would flow through it, I cleaned all the pipes, I put a new fuel pump, serviced the FD, cleaned the WUR, now the fuel pumps full force to the FD, but the fuel runs full force back to the tank and no pressure at injectors, Am I missing something, what creates pressure to the injectors instead of all going back to the tank ?

06-11-2019, 02:03 PM
Addict
Rennlist Member
Join Date: Jun 2005
Location: Oman
Posts: 5,896
Likes: 0
Received 0 Likes on 0 Posts

---
Helps some if you advise what model year you have.

The fuel pump generates pressure to push the fuel through the filter but the pressure is controlled by the pressure regulator that tries to keep the pressure in the fuel rail constant relative to the pressure in the inlet manifold. Some earlier model years have two regulators if I remember correctly but that is not too relevant. If there is no pressure in the rail then chances are the regulator has taken a dump.

06-11-2019, 07:56 PM
Addict
Rennlist Member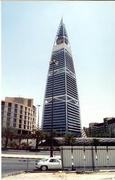 Join Date: Dec 2002
Location: Australia
Posts: 4,689
Likes: 0
Received 0 Likes on 0 Posts

---
So many things to cover. Get a copy of Ben Watson on Bosch injection, covers CIS well. You need a set of pressure gauges (see 928srus) to test the system - you need ~ 65psi system, ~20psi cold control @ 10-15 D Cent, rising to 45psi engine fully hot through. You need a flow rate of 1350ml/30 secs at the return line. A high control pressure will prevent the plunger moving enough to run. Watson covers troubleshooting, looking for blockages etc, mostly in the WUR.
Get gauges, record pressures and come back to us. There are many other threads here in CIS issues.
jp 83 Euro S AT 57k

06-11-2019, 09:38 PM
Chronic Tool Dropper
Lifetime Rennlist
Member

---
The fuel metering unit (fuel distributor...) passes fuel to the injectors based on measured airflow, with the pancake plate in the venturi doing the measuring. The plate on the little lever arm lifts a piston that blocks or allows a varying pilot pressure. That pilot pressure is a fraction of the "control pressure" that you can measure externally.

With no measured airflow and no lift on the pancake plate in the metering unit, no fuel should flow to injectors. Add airflow and you should get injector flow, but not before.

06-11-2019, 10:55 PM
Addict
Rennlist Member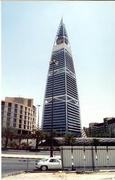 Join Date: Dec 2002
Location: Australia
Posts: 4,689
Likes: 0
Received 0 Likes on 0 Posts

---
In a properly set up system, with pump running but engine not, moving the plate a little should produce some fuel flow, usually audible. If mixture setting is unknown, screw the 3mm adjuster (in a hole just in front of the airplate) in (Clockwise) SLOWLY until you just hear the injectors buzz(pump running), then back a tiny amount until they stop. This adjustment is VERY sensitive - tiny amounts can move the mixture a lot. Think in terms of 1/16 of a turn at a time max
jp 83 Euro S AT 57k.