1986 928: Oil in engine valley?

05-07-2019, 11:43 AM
Addict
Rennlist Member

1986 928: Oil in engine valley?
---
I noticed the valley of the engine was full of oil, puddling across the bottom under the intake manifold.

Throttle body was covered in oil.

Thoughts?

05-08-2019, 09:40 AM
Addict
Rennlist Member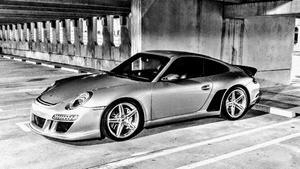 ---
Speaking of the valley, anyone know where to purchase the plugs that go in the holes in the valley, specifically a center one if it's different. They're not by chance the same size and thread as the cam tower plugs are they?

05-09-2019, 12:39 PM
Addict
Rennlist Member

---
I found this thread, which seems to have more information.
https://rennlist.com/forums/928-foru...-manifold.html
This post:
Originally Posted by
Landseer
The two crankcase breather hoses on the early 32V cars that run to the passenger cam cover get sticky soft, break down and get holes in them. Check at the base of the oil filler area. Will spray engine compartment with oil and fill below the throttle body and the cavities closer to the water pump / front of engine. I've got an 85 and an 86 that both had this happen. Could be something else, but that's what fixed mine.
So we have oil filler tube or crankcase breather hoses. Now the question is how much of a PITA are these items to get to?
I've been under the intake runners on a 4.5 car, but not a 5.0.

05-09-2019, 02:23 PM
Addict
Rennlist Member

05-09-2019, 10:41 PM
Addict
Rennlist Member
Join Date: Jun 2010
Location: The Poconos
Posts: 3,611
Likes: 0

---
I found a lot of oil in the valley when I did the timing belt on my '82. It turned out that the bolts holding the filler neck to the block had loosened over time and weren't even hand tight. I tightened them back down and that solved it.