Adapting cigarette lighter to US chargers

04-15-2019, 02:13 PM

Adapting cigarette lighter to US chargers
---
Hi,
Some time ago there was a post/thread about the difference between European and domestic cigarette lighter diameters. The fix suggested was to by a domestic and modify to fit as an adapter. Does anyone remember that thread and point me to it?
Thanks in advance.

04-15-2019, 02:27 PM
Addict
Rennlist Member
Join Date: Nov 2008
Location: Grapevine, TX
Posts: 1,020

---
Are you actually having difficulty with your cigarette lighter charger? I've used sever different varieties with no issues.
links to the different ones I've used.

Voltage display 1
too short to work in the 911 but fine in the 928

Voltage display 2
long enough to work in the 911

Micro so I could shut the ashtray lid without removal

04-16-2019, 09:15 AM
Addict
Rennlist Member

Rennlist
Site Sponsor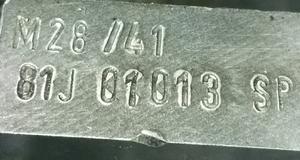 Join Date: Jan 2003
Location: Double Oak, TX
Posts: 15,625

---
Originally Posted by
76FJ55
Thanks Simon - that mini unit is exactly what I was looking for.
__________________
Does it have the "Do It Yourself" manual transmission, or the superior "Fully Equipped by Porsche" Automatic Transmission?
George Layton March 2014
928 Owners are ".....a secret sect of quietly assured Porsche pragmatists who in near anonymity appreciate the prodigious, easy going prowess of the 928."

04-16-2019, 11:47 AM
Chronic Tool Dropper
Lifetime Rennlist
Member
Join Date: Oct 2001
Location: Bend, Oregon
Posts: 17,615

---
I added a multi-outlet adapter, now hardwired to the factory lighter terminals. It rides in the corner of the passenger-side parcel shelf, offers two cigarette-lighter ports plus a pair of USB charge ports. Room to plug in the GPS, plus a couple USB charging cords for phones or whatever. The hardwired connection runs down the inside of the console in parallel with the window switch wiring, then up to the back of (forward end mounted in the car) factory socket. There's a Molex disconnect at the parcel shelf, so the adapter can be unplugged and removed easily when needed. The system allows the ashtray door to stay closed yet gives me the power ports needed while driving. Plus it leaves the factory pieces unmolested.