32v Cam Cover Gaskets, problem with Victor-Reinz

02-16-2019, 02:23 PM

---
Greg, is this specifically for the 1987+ cam covers that seal with the rubber stopper looking washers? Or, will this apply to the 1985-86 S3 cam covers with the rubber backed metal washers?
Thanks,

02-16-2019, 04:26 PM

---
Had same problem with an s4 engine, cover seals (bought from porsche) were shorter on topside, sparkplug seals did not want to stay in place.. I'd like to have more info about that tsb... Is it in one of the CD set that Roger sold me ?

02-16-2019, 04:35 PM

---
I used the VR gaskets. I had an issue with them staying in the groove on one side but I think that was more of an issue with me not not removing the engine hoist bracket on the left side. My second attempt without the bracket allowed me to hold the gasket as I seated it.

Also, per the recommendation of a couple list members I used gasket sealer in the cam cover and let the gasket 'set up' with the sealer for 15min before installing. I used clamps to hold the gasket in the cover while it was setting.

02-16-2019, 05:23 PM
Addict
Rennlist Member

Rennlist
Site Sponsor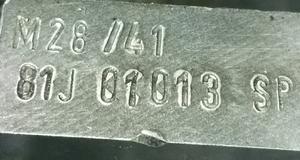 Join Date: Jan 2003
Location: Double Oak, TX
Posts: 15,551

TSB
---
I can't get the TSB to load. Add spacer washer under the head of each cam cover bolt to increase clamping pressure. It recommends 6 be used on each side along the bottom but I use one under every bolt - no leaks at all.
Part number N 013 811 2 supers to 900 123 144 30
__________________
Does it have the "Do It Yourself" manual transmission, or the superior "Fully Equipped by Porsche" Automatic Transmission?
George Layton March 2014
928 Owners are ".....a secret sect of quietly assured Porsche pragmatists who in near anonymity appreciate the prodigious, easy going prowess of the 928."

02-17-2019, 11:03 AM
Developer
Rennlist Member

Rennlist
Site Sponsor

Join Date: Dec 2001
Location: Horicon, WI
Posts: 6,531

---
Responding to those who posted they use zip ties to holed the gasket in place or copper wire until they have it located and the bolts started. Then they snip and remove those temporary ties.

Try dental floss. Either string type or flat type work fine, I prefer the flat type. Was first shown this trick by an old mechanic 45 years ago when installing oil pan gaskets that would not stay put while we put the oil pan up. Tie them in place with dental floss, start all the fasteners, then cut and pull out the dental floss. Works great. I still use that mechanic's hack today.
__________________
Questions? Tech Support?
Call 920-485-0928
International 001-920-485-0928
Email:
[email protected]
Website:
https://928motorsports.com/
Instructions:
http://www.928motorsports.com/install.php

02-17-2019, 06:35 PM
Petie3rd
Rennlist Member
This Post Sponsored by:
Dow Corning« & DeoxIT«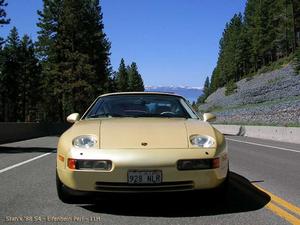 Join Date: May 2004
Location: Philly PA
Posts: 22,467

---
Been adding the sealing washers to every bolt for years on the 32V engines, so far no leaks,

NOTE putting the washers on all of the bolts balances the cam cover as far as getting even clamping pressure for the plug seals and the top edges

02-17-2019, 06:46 PM

---
I replace at a minimum of two of these a month and never had any issues, one of them this month so far. I usually pull the VR ones out of the packaging, put them on the valve covers and set them on the bench over night before installation. Just always done that. I also put the washers/alum rings under each of the bolts between the dome washers and the bolt and have done so for a decade. Never have any issues.

I did have one car that had leaking plug holes so I assume I got a batch of them that Greg refers to.