Be Honest: Does this new A$$ make my project look too big?

12-25-2018, 12:27 PM

---
The E-type has some historical similarities to the 928. When introduced in 1961 ( back when styling took serious precedence in the design process) the e-type was a sleek, futuristic, and controversial shape designed for performance touring. It was like nothing else around, and looked like a spaceship had landed on the streets. Sound Familiar? I still think it is one of the best looking sports cars ever built.

12-25-2018, 01:00 PM
Petie3rd
Rennlist Member
This Post Sponsored by:
Dow Corning« & DeoxIT«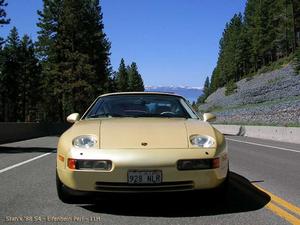 Join Date: May 2004
Location: Philly PA
Posts: 22,464

---
after watching that video,
I would say the drivers position could be closely assimilated to sitting in a Spitfire.
Note the long hood with the louvers and the engine note and all of the switches neatly arranged on the panel,
With the engine howling Its pure sex aviation on the road

12-25-2018, 09:21 PM