Introduction: Motul

08-15-2018, 02:00 AM
Super Moderator - Cracklin' Rosie
Lifetime Rennlist
Member

---
This debate didn't start with Motul (use Google, if memory serves this all started around the turn of the century) and learn about some history on the subject instead of just trying to stir the pot here.
Start here:
http://www.synthetic-oil-technology.info/
Convince them to update this website around the proper definition of "synthetic" and get back to me.
Go ahead and update the Wikipedia page too:
https://en.wikipedia.org/wiki/Synthetic_oil
Synthetic oil is a lubricant consisting of chemical compounds that are artificially made. Synthetic lubricants can be manufactured using chemically modified petroleum components rather than whole crude oil, but can also be synthesized from other raw materials.
So again, leave Motul alone since they are simply using industry acceptable terms and go scream at the oil industry windmills instead of dragging this thread down. OK?

01-21-2019, 02:49 PM
Addict
Rennlist Member
Join Date: Feb 2011
Location: Mostly in my workshop located in Sweden.
Posts: 1,326

---
One thing I have noticed running Motul 300V oil in different engines is the fact that the Motul oil stays very clean, very amber over time. Most other oils turns black after a rather short time of use. Is not the Motul oil doing its job cleaning the engine?
┼ke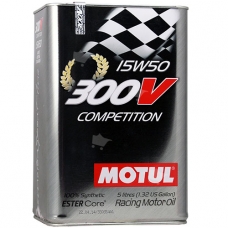 ---
Last edited by Strosek Ultra; 01-22-2019 at

04:56 AM

.

04-03-2019, 12:59 PM

Motul 8100 5W40 Xcess and Max 0W40 VOA
---
Thank you for the introduction and it is great to see someone from Motul here.

I did send two clean oil sample to the lab as per the attached results. i did hand write the % of deviation from published value on Motul website for these oils. not sure why there is diffrences
both samples are from jugs with less than two years date stamp since manufactured . also i did shack the bottles good before taking the samples.

also i have couple of questions please :-
1- the TBN values using the FTIR method are lower than the official TBN values , i am attaching a page of a white paper that might explain the difference but not sure if that apply here.

while searching online came across the issue of Low-Mid SAPS vs Full SAPS and the correlation between that and carbon build up in DFI/boosted engine.
as i am planing on using the 5W40 in the summer month in a 2016 cayenne turbo , with a secondary CAT delete and a piggy Back tune. also installed Denso IKH22 spark plugs and cosmos performance coils.
is it better to use the 8100 X-Clean or X-cess 5W40 . of course both are A40 Porsche approved oils.

or just use the 8100 Max 0W40 year round.

thank you for the help , and looking forward hearing from you.
Hussien

04-03-2019, 01:34 PM
User
Join Date: May 2012
Location: Edinburgh
Posts: 596

---