How to crack/break water bridge bolts

12-25-2018, 11:49 AM
Petie3rd
Rennlist Member
This Post Sponsored by:
Dow Corning« & DeoxIT«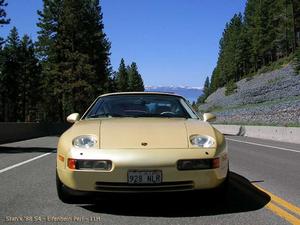 Join Date: May 2004
Location: Philly PA
Posts: 22,467

---
FWIW dont use a ball end to loosen any allen bolt. Especially on the water bridge of a 928
one of three things will happen.
1 the bolt will come loose and the head will be damaged
2 the allen tool will slip in the head and damage the bolt possibly stripping it out.
3 the ball end will snap off into the bolt head giving a new set of problems

12-25-2018, 01:31 PM
Addict
Rennlist Member
Join Date: Jan 2017
Posts: 1,231

---
I had success using an appropriate torx bit, but the bolt was no longer usable. I also replaced a few of the factory
bolts with grade 10.9 from ace hardware. I know a few have commented that they prefer the OEM bolts, but the harder
bolts made it a heck of a lot easier to remove on other occasions.