S4 door jammed shut

04-16-2018, 09:33 AM
User
Join Date: Feb 2012
Posts: 23

S4 door jammed shut
---
shut my drivers door as usual - now it won't open from either inside or out. The outer door handle hasn't snapped, I replaced that last year. The only access I have to the inner door is via the small panel behind the inner door handle. Does any one have any idea if it's even possible to release the lock mechanism from inside the door?

04-16-2018, 10:18 AM

---
Try leaning on the door to push it closed while opening with the outer handle - sorry that may not help but it's what I got.

04-16-2018, 10:54 AM
Petie3rd
Rennlist Member
This Post Sponsored by:
Dow Corning® & DeoxIT®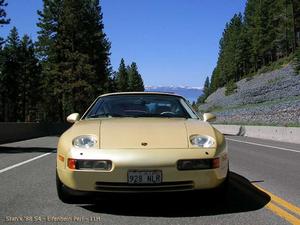 Join Date: May 2004
Location: Philly PA
Posts: 21,840

---
( The lock could have broken and the door latch is locked and wont unlock)
I suggest to put the key in the lock and turn it to the front of the car.
Notice if the lock portion is working.
From inside the car pull the handle and shove the door ,
if it wont open get a helper to hold the handle up and then shove the door.
please report what happens

04-16-2018, 02:07 PM
User
Join Date: Feb 2012
Posts: 23

---
Ha! That worked. I've basically forced the lock manually, there's something triggering the central locking which I'll have to investigate, so it felt like it was unlocked but actually wasn't. Pressed the central locking switch whilst pulling up hard on the door pin.
Thanks for the replies and the moral support!

04-20-2018, 12:24 PM

---
I've seen many post where someone shuts the door and it locks by itself. It's bad when the key's are in the car when this happens.

04-20-2018, 04:22 PM
Addict
Rennlist Member
Join Date: May 2012
Location: Thousand Oaks California
Posts: 3,007

---
What year is your S4? The 87 and 88 models still have the door lock motors which need to be adjusted every once in a while, otherwise the motor can jam the door locked.

I learned this the hard way on my 81. Readjust it before the lock itself gets broken like mine did.

04-20-2018, 04:30 PM
Super Moderator - Cracklin' Rosie
Lifetime Rennlist
Member

04-20-2018, 06:19 PM
Petie3rd
Rennlist Member
This Post Sponsored by:
Dow Corning® & DeoxIT®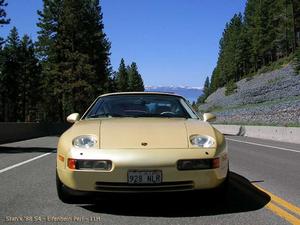 Join Date: May 2004
Location: Philly PA
Posts: 21,840

---
keys are never left inside a car unless a window is rolled down. Even in the garage.
I had the same rule when I was driving the limo always have a window open with the engine running, or the keys in the ignition
at the time we had the Lincolns with the small vent window that was infront of the main window ,
so it was easy to leave it open and reach in to open the door/s