HVAC Fan Knob Removal

03-31-2018, 10:45 AM
Addict
Rennlist Member
Join Date: Oct 2004
Location: Australia
Posts: 1,597

03-31-2018, 12:17 PM
Petie3rd
Rennlist Member
This Post Sponsored by:
Dow Corning« & DeoxIT«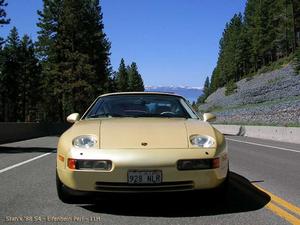 Join Date: May 2004
Location: Philly PA
Posts: 22,617

---
Roger that good luck on that project.

FWIW the 928 was designed with big ***** so that they would be easy to identify without looking at them.
Try sitting in the seat and making adjustments with your eyes closed to various systems.

This was done to let you do what the car was designed to do keep your eyes on the road.

Adding extra lights to systems will possibly add distraction from the purpose of driving.
I have seen some LED addons to pod switches and instruments that are so bright my night vision never gets as good as it could.
I would put a piece of black tape over them.

I know that some say they cant see the gauges,
and the pod switches seem to be dim,
but fact is night vision is quite dependent on low light intake.

12-14-2018, 01:29 PM

---
Correct, it was not.
The HVAC sliders are, if they are not, the fiber optics are in need of repair.
But like what was said good night vision needs to make sure as _little_ light as possible is in the environment.
If you say...have a bright radio at the edge of your vision, the dash will look "dark". But FWIW, it takes ~30min to reach peak night vision in good conditions.

12-14-2018, 09:04 PM

12-14-2018, 09:59 PM