X Pipe ?

12-29-2017, 01:23 PM
Addict
Rennlist Member
Join Date: Nov 2015
Location: Bedford UK
Posts: 17

X Pipe ?
---
My 928 came with the Cat in a box. see picture -- think this is the OE one, complete with air pipes.
So, other picture shows what is on the car. Is this an X pipe?
(There is nothing for the air pump system to do-- on this car the belt is removed and from the rust on the pulley looks like this happened some years ago).
Peter

12-29-2017, 01:54 PM
User
Join Date: May 2012
Location: Edinburgh
Posts: 561

---

12-31-2017, 07:11 AM

---
Originally Posted by
mike77
Yep, looks the same as mine which is Ritech

12-31-2017, 03:55 PM

12-31-2017, 04:14 PM
Super Moderator - Cracklin' Rosie
Lifetime Rennlist
Member

01-01-2018, 04:30 AM
Petie3rd
Rennlist Member
This Post Sponsored by:
Dow Corning« & DeoxIT«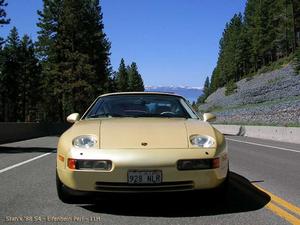 Join Date: May 2004
Location: Philly PA
Posts: 21,920

---
what will happen without cats is that the rear PU cover will start to get a bronze haze on it from exhaust gases,
simple green takes it off followed by a wash with car soap then a good wax.

01-02-2018, 12:41 PM

01-03-2018, 03:05 AM

01-03-2018, 05:55 AM
User
Join Date: Nov 2003
Location: Surrey, UK
Posts: 54