Keeping an '85 928 in the family

11-29-2017, 08:03 PM
User
Join Date: Oct 2017
Location: San Diego
Posts: 9
Likes: 0
Received 0 Likes on 0 Posts

Keeping an '85 928 in the family
---
I've been lurking here for several months and trying to absorb as much as much information as I can because my wife and I have convinced her mother to keep her '85 928 (Auto, CA car) in the family. She was planning to sell the car but the car has sentimental value for reasons I will get to shortly. I have a billion questions but I am just stopping by to say hello and offer a big "THANK YOU" to this community for everything I have learned up to this point. Here is the cars' story so far:
In 1985, my mother-in-law was pregnant with my wife, and her husband bought her a brand new 928 as a (very generous) gift. Her belly was so big when he brought it home that she couldn't even get in and out of the car. Sadly, my wife's father passed away when she was only 2 years old and this car has remained garaged and hardly driven (37k miles) in it's 32 years. My wife and her older sister have fond memories of their mom picking them up from school in the "cool car" and it has always been a tangible memory of their dad. I met my wife in 2010 and the car has basically sat in the garage untouched since then (I know, this is not a car that likes to sit).
My MIL is selling her home of 20+ years and also decided to sell the cars collecting dust in her garage (the 928 and a really nice T-Bird that's already sold). When I found out she was selling the 928, which I had taken time to admire every time we visited her, I started throwing out offers for way more money than I have or the car is probably worth. She had no idea that I would be interested in fixing up the car and keeping it in the family and I had no idea my wife (who has to deal with my obsession with cars regularly) would be on board. She almost immediately said we could have the car if we promise to take care of it, and I fully intend on keeping that promise.
Since then, I have spent countless hours reading here and other sites to figure out what I am capable of fixing/maintaining on my own and what I would need some professional help to complete. I do some of the maintenance on my own vehicles but I am in nowhere near a mechanic and quickly realized the car would probably end up in worse shape if I tore into it on my own so I decided to look for a shop that could help me get the car back on the road so I can learn as I go. It took exactly one Google search to discover that there is one shop in So Cal that I felt comfortable handling this task. I made an appointment at Greg Brown's shop and eagerly awaited the day I got to pick up the car (I hadn't seen it in over a year) and drop it off with Greg. That day finally came this past Monday and I just got a call from Kyle and Greg to go over the work that needs to be done.
Good news is, the car runs as-is and doesn't really need much beyond the expected deferred maintenance items. I am going to talk over the numbers with my wife before having them proceed but so far, the outlook is very positive. In the end this is all about her retaining a piece of her childhood and, in an odd way, allows me to feel connected with her father whom I never met. I'm sure I will be sharing lots more about the car and asking lots of questions so thanks for reading! I look forward to being a part of this great community. HUGE thank you to Greg, Kyle and team for being an absolute pleasure to work with.
And just to avoid my first thread being worthless, here's a pic


11-29-2017, 08:25 PM
Addict
Rennlist Member

---
Great story, great intriduction, and a great car. Can't find a better person to get the car back into tip top shape!
Keep us posted!
welcome to our tight knit community-Hoi

11-29-2017, 08:35 PM
Addict
Rennlist Member

---
That is an awesome story. I love it when people keep cars in the family. When you get it back from Greg's shop you'll be good to go for a long time. Just make sure he leaves you some "doable" maintenance so that you can qualify for the 928 Rite of Passage.

https://rennlist.com/forums/928-foru...f-passage.html

11-29-2017, 09:56 PM
Super User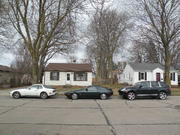 ---
Welcome and congrats.
Amazing car, amazing story.
Great to hear that your wife is supporting the idea. Not too surprising, considering the history, but it's a huge advantage that many don't have.
Greg can be a bit of a curmudgeon, but there's no one better to work on your car.
Pics of the interior would be nice.
Auto or 5 speed?
Duh. In the first line of text.
---
Last edited by Wisconsin Joe; 11-30-2017 at

12:09 PM

.

11-29-2017, 10:09 PM

---
Congratulations! I recently joined here as well after being a long time lurker and it's a wealth of information. I have a Prussian Blue 86 with a manual thus, if you're ever interested in experiencing the difference between the auto and manual you're more than welcome to a run in mine.

11-29-2017, 10:51 PM
Petie3rd
Rennlist Member
This Post Sponsored by:
Dow Corning« & DeoxIT«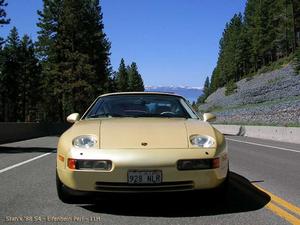 ---
Welcome , that story is terrific.
This is the best place to learn and get assistance,

Thanks for the picture,
do you have any more?

11-29-2017, 10:58 PM

---
As a huge license plate geek, I hope you can keep those California sunset plates. I almost bought a 951 with 'em, because nothing says '80s Porsche like those license plates.

11-30-2017, 01:10 AM
User
Join Date: Oct 2017
Location: San Diego
Posts: 9
Likes: 0
Received 0 Likes on 0 Posts

---
Here are a few more pics I didn't think to take many over the years. some of these are 5-6 years old.
I suppose I should order a new heat shield for the hood haha.

11-30-2017, 09:06 AM
Addict
Rennlist Member

---
Cleaned up very nicely. I suspect the interior is crack free (dash). Just have GB work out the mechanicals and you will be good to go for a while.
-Hoi

11-30-2017, 12:12 PM
Super User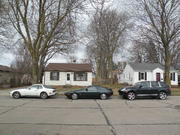 ---
Well, if it just sat in the garage, I doubt much has changed in the last few years.

It cleaned up rather nicely.

New heat insulation pads are readily available, and a fairly easy DIY project.
It goes much easier with a helper, that may be a good time to see how much your wife really likes the car (only joking a little).