Yet another erratic idle question.

10-12-2017, 11:13 PM

Yet another erratic idle question.
---
85' 928s, been running fine, daily driver, recently it will randomly jump up to very high rpm when shifting to park or neutral after driving. Like under 1k rpm up to 3k rpm. It's dramatic. When I put it back in drive it lowers to 1k, which is still higher than normal which is about 750 rpm.

Any ideas what I should investigate?

​I have all new fuel lines, regulators, dampers. My last idle problem was cured, I thought, by replacing last damper.

10-13-2017, 01:26 AM
Petie3rd
Rennlist Member
This Post Sponsored by:
Dow Corning« & DeoxIT«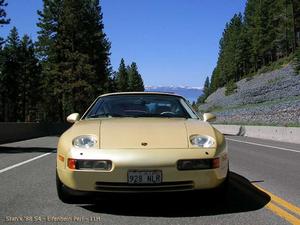 Join Date: May 2004
Location: Philly PA
Posts: 20,399

---
has the ISV been replaced its wear item.
also check the throttle cable for smooth operation,
and make sure the throttle quadrant push rod is not getting stuck on the lower radiator hose clamp

10-13-2017, 08:07 AM

---

10-13-2017, 11:36 AM
Addict
Rennlist Member
Join Date: Nov 2008
Location: Grapevine, TX
Posts: 883

---
Make sure all the intake boots between the side plenums, intake runners and large T to throttle body are in good shape. They tend to split on the under side where it isn't obvious.

10-14-2017, 08:35 AM
Petie3rd
Rennlist Member
This Post Sponsored by:
Dow Corning« & DeoxIT«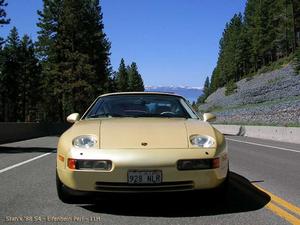 Join Date: May 2004
Location: Philly PA
Posts: 20,399

---
replace the ISV now,
if your old one is sticking it can damage the computer diodes
lubricate all ***** and pivots check the cables for smooth operation lube as necessary or replace
Thread
Thread Starter
Forum
Replies
Last Post

Posting Rules
You may not post new threads
You may not post replies
You may not post attachments
You may not edit your posts
---
HTML code is Off
---