Porken clutch saver.

10-11-2017, 11:42 PM
Addict
Rennlist Member
Join Date: Nov 2016
Posts: 194

Porken clutch saver.
---
Is the porken clutch saver still available, or does anyone have one for sale, riding the clutch too long.

10-12-2017, 07:53 AM

---

10-12-2017, 08:44 AM

---
Sorry to hijack the thread, MrSpencer.
I will be looking for the same for my OBs. Can you (Ad0911)elaborate how the PKlutch is not working for your '78?
thanks-Hoi

10-12-2017, 05:16 PM

10-12-2017, 06:44 PM
Addict
Rennlist Member

Rennlist
Site Sponsor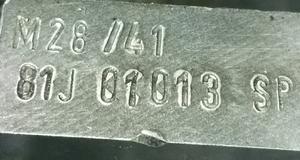 Join Date: Jan 2003
Location: Double Oak, TX
Posts: 15,301

---
I have plenty in stock for $49.95.
IIRC it does not fit RHD cars but did not know about 78.
It may be because the clutch master cylinder is different on the 78/79 9" Booster cars.
The MC is the location point for the PKlutch.
__________________
Does it have the "Do It Yourself" manual transmission, or the superior "Fully Equipped by Porsche" Automatic Transmission?
George Layton March 2014
928 Owners are ".....a secret sect of quietly assured Porsche pragmatists who in near anonymity appreciate the prodigious, easy going prowess of the 928."

10-12-2017, 06:51 PM

10-12-2017, 06:59 PM

---
The clutch arm is shaped differently pre-81. (There was a thread about this within the last year or so.) I am not inclined to make a special one for those years, although I know someone local with an '80 I'm fairly sure I could test/measure on.