1991 Ruf BTR III Cosmetic Restoration

11-20-2017, 02:12 PM
Addict
Rennlist Member
Join Date: Jul 2011
Location: Calgary, AB
Posts: 623
Likes: 0
Received 0 Likes on 0 Posts

---

11-26-2017, 12:12 PM
User
Join Date: Jun 2010
Location: Calgary Canada
Posts: 113
Likes: 0
Received 0 Likes on 0 Posts

Ruf Complete
---
The car is done. It took 3 years, and the bill was over $C100K, with $45K in parts alone. Scaled at 2650lbs, dyno'd at 367hp + at the wheels, Ruf modified G50 5sp, 330mm Ruf CTR brakes, shaved gutters, aero mirrors, Recaro race seats, RS interior, full Ruf instrumentation. strut brace etc. Maritime Blue.
i did a series of videos on the car:
i love this car!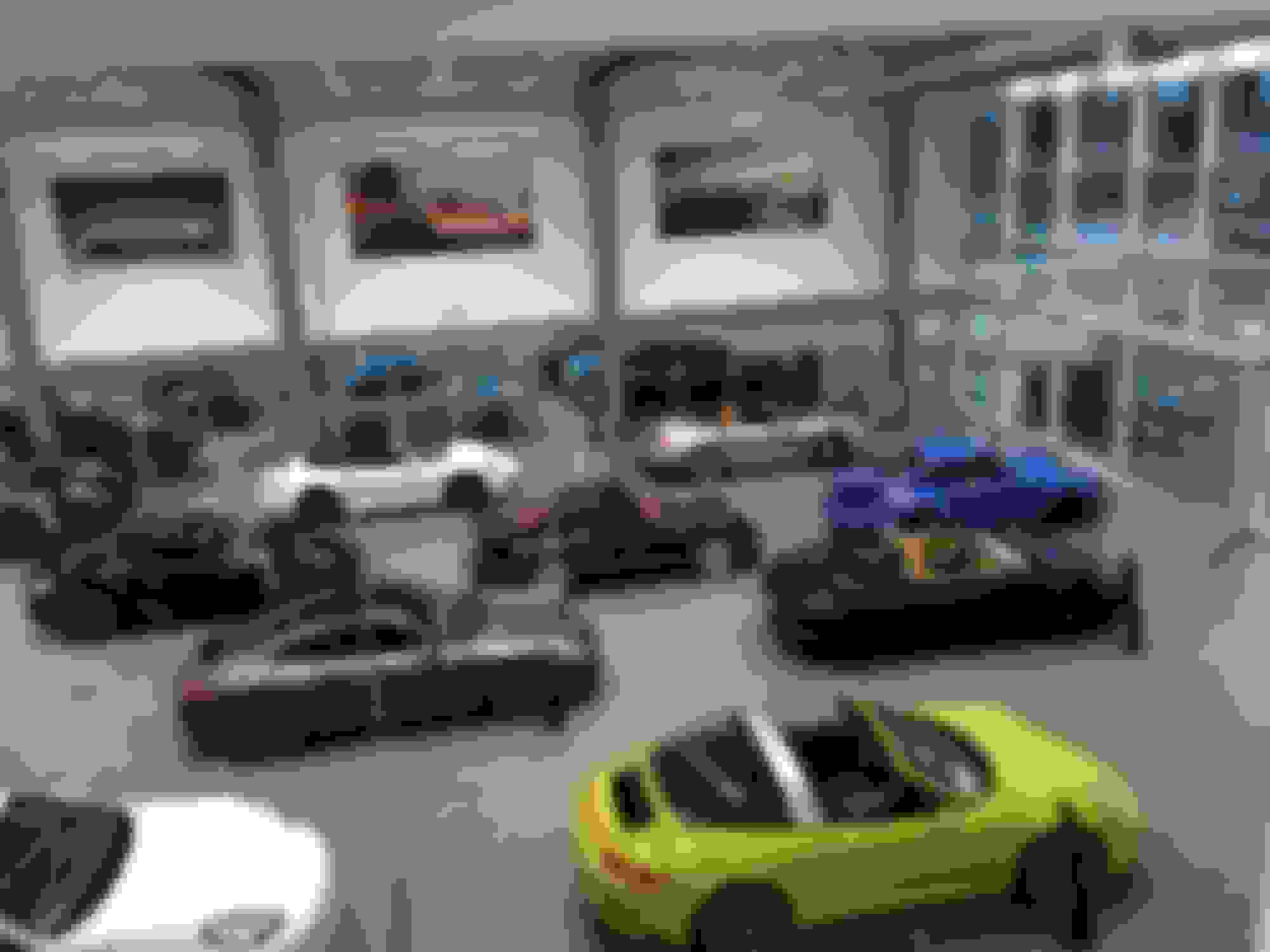 11-28-2017, 10:31 AM
Addict
Rennlist Member


---
Very nice. You have to love a wide body in maritime blue. Although that roll cage is disturbing on many levels. Was this a RUF install?

I recognize the 94 3.6T in the picture is this in MA?

11-29-2017, 07:48 AM
User
Join Date: Jun 2010
Location: Calgary Canada
Posts: 113
Likes: 0
Received 0 Likes on 0 Posts

---
Roll Cage is Matter (The German company that built the Audi Quattro Sport, among other things, and supplied all the roll cages for the DTM etc.) Standard on the CTR Yellowbird. A bit later Ruf started fitting Integrated Roll Cages which were covered by the headliner, but this is the original one. The 1993 3.6 was originally a Japanese car and has been in Calgary for about 5 years...
Lawrence

11-29-2017, 08:40 AM
Addict
Rennlist Member


---
I am familiar with matter roll cages and have seen the yellow bird up close. This is the first time i have seen the cage mounted to the floor pan. How it is mounted is IMO dangerous it will do nothing in the case of a roll over and if anything is dangerous. As it is placed it would restrict your feet and my leg would be rubbing against it all the time. If an impact occurred it could do more harm then good. The cage should be mounted to the side tunnels where the tub is the strongest.

The job done was gorgeous however I would never drive the car with the cage mounted the way it is. I am assuming this was mounted this way by RUF? The Yellow Bird restored locally to me had the cage mounted to the tunnel as I recall.

I am assuming RUF was a 930 converted in 1991 to look like a 964 since it has a 915 tranny and tub and not setup for the G50/52.

The 964 turbo in black is identical in some respects to one i know in MA.

11-29-2017, 10:11 PM
User
Join Date: Jun 2010
Location: Calgary Canada
Posts: 113
Likes: 0
Received 0 Likes on 0 Posts

---
Hmm, maybe I will do a closer examination of the installation. The car was built for a Porsche Cup Racer, and outfitted from new with a 5 point belts and the Matter Cage by Ruf, which is documented on the invoice. I always just figured they knew what they were doing. But, I don't like the installation for the street, but not for the reasons you mention.. the bar is simply too close to your head, and though it is padded I'm sure it was designed for use with the helmeted driver tightly strapped in. I would probably mount the seat to the floor, not the seat rails and give another few inches of head room - but I didn't want to drill any holes in it. As it is installed it doesn't interfere with foot work.
Lawrence.

11-29-2017, 10:38 PM
User
Join Date: Jun 2010
Location: Calgary Canada
Posts: 113
Likes: 0
Received 0 Likes on 0 Posts

---
The car was born as a Euro spec 911 SC, and then converted at the Ruf Factory in 1991 with 930/Ruf mechanicals and 964 lower body panels. The shell was modified for the front oil cooler, and for the hydraulic clutch and modified G50 transmission with a locking differential.

We have another BTR III with the original 930 based Ruf dogleg gearbox, and the G50 in this car is much friendlier.

About the 964 Turbo 3.6, it is actually Dark Blue (Midnight Blue?) with a 'leather to sample' red Can Can interior.

Lawrence.

11-30-2017, 09:53 AM
Addict
Rennlist Member


---
It is a catch 22. You don't want to modify it from original but at the same time so much has been learned since. I agree I don't like Roll cages for the street. It is one thing for the track when using additional safety equipment. I did read it was from an SC just forgot. They did a lot of SC conversions back then. Still a gorgeous restoration well worth the effort.

Thanks of then info for the 3.6T I keep tabs on all of these and there are so few left I thought I had seen most all of them by now. I know a black and can can this is the first I have seen the midnight and can can. Not a red interior fan but with midnight that is probably a nice combo.

11-30-2017, 11:44 AM
User
Join Date: Apr 2010
Location: Canada
Posts: 14
Likes: 0

---
Nice build Lawrence. Seen this in the flesh and the finish is fantastic. No detail was sparred. Nice touch on the smoothened down rain gutters. Thanks for showing me around it in the dealership. You are a great ambassador to the RUF brand legacy.

Mike from Red Deer.

11-30-2017, 12:48 PM
User
Join Date: Jun 2010
Location: Calgary Canada
Posts: 113
Likes: 0
Received 0 Likes on 0 Posts

---
Thanks for the kind words. The truth is that i took a very personal interest in the restoration of this car because I want to own it again(!) - however unrealistic that is at the moment with 3 kids under 5 and the usual house/school commitments. Short of a CTR, and a 934/935, this is about as cool as a 911 gets in my opinion.
here is a link to the flickr album with more photos of the Ruf
https://flic.kr/s/aHskpyNPhK
and here is a link to the 964 3.6 Turbo
https://flic.kr/s/aHskmVVeTX

11-30-2017, 12:52 PM
User
Join Date: Jun 2010
Location: Calgary Canada
Posts: 113
Likes: 0
Received 0 Likes on 0 Posts

---
Anthony, funny Amazon Green was my second choice for the Ruf, narrowly beat out by Maritime Blue. And I did buy a couple of 928 GTS as well, although both Auto...
Cheers LR